MA Missions Module Reflection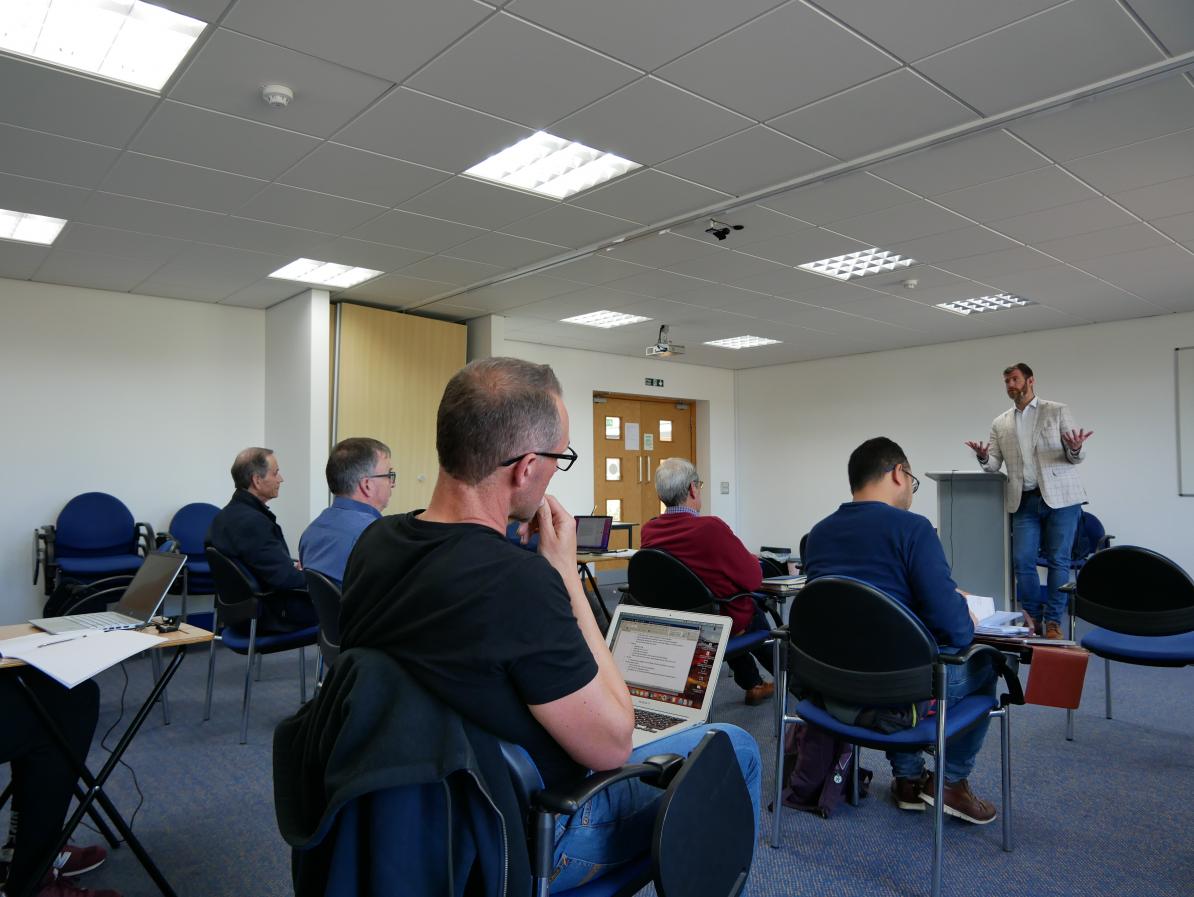 MA Missions Module Reflection
By Nigel Younge
Thankfully I'm not easily upset as a number of people in the Baptist Centre asked me 'what are you doing here?'. Well, I was there for a day and a half on 18th and 19th May to sit in on some lectures.
The Mission Studies MA module was being taught that week and with a guest lecturer teaching part of the course, it seemed like an ideal opportunity to try and keep up to date in an area that I had been involved in teaching while working at the College.
It was a very enjoyable and stretching day and a half. The guest lecturer was Ryan Robertson who is the President of Reaching and Teaching (https://rtim.org/) a USA based mission organisation that has a partnership with Baptist Missions. Ryan is a Canadian who lives in the USA, his mother is from Northern Ireland and his father is Scottish. He is very proud of his roots and was also the happy owner of a British passport. Ryan is a gifted and engaging communicator with a sympathetic ear.
Day one was spent looking at the whole area of Intercultural Communication. While somewhat technical it was not divorced from the world of mission with examples drawn from his own experience and that of his mission. The class were able to offer insights from their own experience, as there were folk in the classroom who had been, or are, serving in Asia, Africa and Europe. Day two was a shorter day and focused on Church Planting in Intercultural Contexts. Much more could have been said and discussed but the 'theory' of day one was focused on a key area of mission endeavour.
A useful take away for further study and reflection was Ryan introducing us to and talking through some aspects of the Southgate Fellowship's Affirmations and Denials Concerning World Mission (https://thesouthgatefellowship.org/). A challenging and thought-provoking discussion.
I would encourage the College to do this sort of thing more often. And for you, readers, take advantage of similar offers; to be stretched, challenged, encouraged, enjoy fellowship–oh, and the scones with the coffee are good too.